Tag archives
osheaga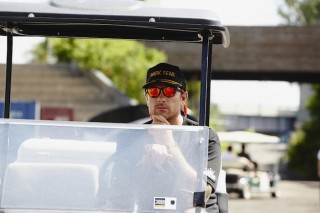 Food + Drinks
Chuck Hughes: Beyond the Osheaga Stages
As an audience member you are blissfully unaware of the entire world of busy worker bees backstage. Chuck Hughes let us in on the inner workings of what it's like to feed the artists performing.
Entertainment
Phoenix: Riding the Bankrupt! Wave
In 2009, French alt-rock group Phoenix went from being an indie fan's hidden gem to headlining Coachella posters. We stopped guitarist Laurent Brancowitz, hot off the heels of his band's new record, for a chat behind the Osheaga stages.