Tag archives
dj
Entertainment
SKRATCH BASTID: TORONTO'S NEW MAYOR
Born Paul Murphy, Bastid is a pillar in the Canadian DJ community and the quintessential friendly Canuck. Hailing from the unlikely hotbed of true school hip-hop that is Halifax, Nova Scotia, Bastid earned his stripes smoking competition locally and at world-renowned battles, such as Scribble Jam, with a combination of deft cuts and outlandish showmanship.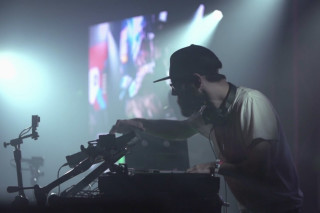 Entertainment
ADAM DOUBLEYOU: GETTING INTO HIS ZONE
Adam Doubleyou felt that sentiment the moment he was crowned Canada's latest king of Thre3style. Well aware of the legacy left by past champions, Adam knows just how big the shoes are that he has to fill.